Pamukkale Tours
Discover the stunning natural beauty and rich history of Pamukkale with our guided Pamukkale tours. Explore the travertine terraces and ruins of Hierapolis for an unforgettable experience. Book now!
About Pamukkale
Pamukkale, located in the southwestern region of Turkey, is a unique natural wonder that attracts tourists from all over the world. Its name translates to "cotton castle" in Turkish, and it's easy to see why. The area is famous for its white travertine terraces, which look like frozen waterfalls or pools of cotton. But there's more to Pamukkale than just its striking natural formations.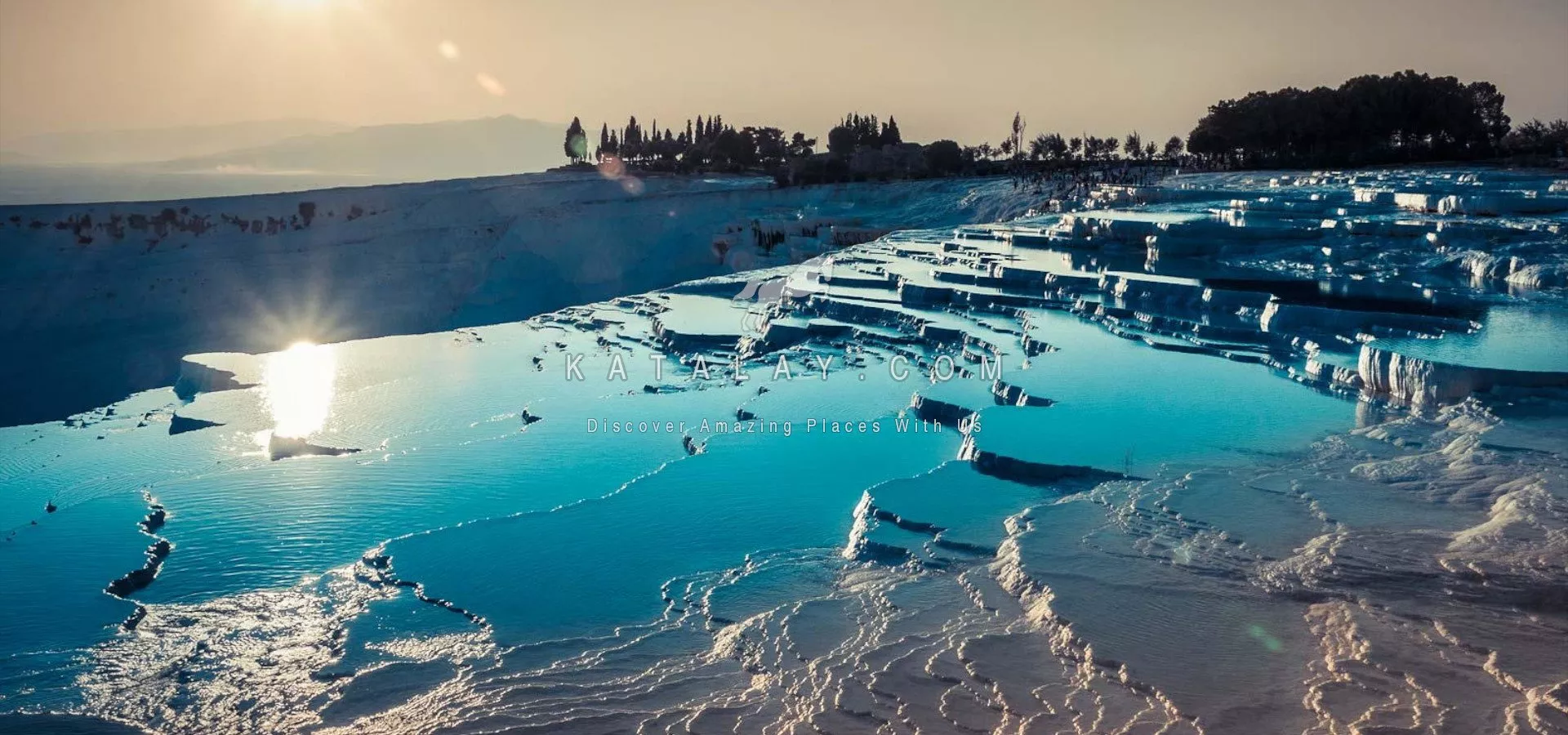 Pamukkale History and Culture
Pamukkale has been a tourist destination since ancient times. The Greeks and Romans built Hierapolis, a city known for its healing thermal waters, near the site. Today, visitors can explore the ruins of Hierapolis and see the well-preserved Roman theater, the Temple of Apollo, and the Plutonium, a cave believed to be the gateway to the underworld.
Pamukkale Nature and Adventure
Pamukkale's terraces are formed by the mineral-rich thermal waters that flow from nearby hot springs. Visitors can take a dip in the terraces' warm, shallow pools and even walk on the travertine formations. The area is also home to a number of natural wonders, including the Kaklik Cave and the Karahayit hot springs.
For the more adventurous, there are plenty of activities available in and around Pamukkale. Visitors can go paragliding over the terraces, take a hot air balloon ride over the countryside, or go rafting down the nearby Dalaman River.
Pamukkale Tours
To fully experience all that Pamukkale has to offer, many visitors opt for a guided tour. Pamukkale tours typically include transportation to and from the site, admission to the travertine terraces and Hierapolis, and sometimes a visit to nearby attractions like the Aphrodisias archaeological site or the ancient city of Laodicea.
If you're interested in exploring Pamukkale on your own, be sure to wear sturdy, non-slip shoes and bring plenty of water and sunscreen. The terraces can be slippery and hot, especially during the summer months.
Overall, Pamukkale is a must-see destination for anyone visiting Turkey. Its unique combination of history, culture, and natural beauty make it a truly unforgettable experience.